This is a fictional satire of how I would break up with the website Reddit.com as if it was a real person. Clearly Reddit and I have some things to work on. Also, no I won't post a picture of Reddit. It doesn't need any more attention!
Reddit, we need to talk:
It's time to break up. This relationship has almost been 6 years, but it's over. I've become a different person, and I can't live this way with you anymore. I can't leave the house without you around. I'm ashamed to browse you around other people. I rarely see friends because you constantly want attention. This is an unhealthy relationship. We are Codependent. Yet, I'm never good enough for you. You are incredibly smart, and taught me so many interesting things such as history tidbits, psychology, science, and relationships that I'm in awe. However, you are also shallow, a vain narcissist who only cares what you give to it, yet has no sense of self.
You drive me crazy with your immaturity. Which is saying a lot because I'm what you call your biggest fans, a Neckbeard. (A slur for men online who are have nerdy interests and can have mental health problems.) Apparently that's okay for you to insult me, while I burn to keep you warm. (An idiom I learned from you!) What does that say about you? That you want my attention and presence, yet despise me? You might be unique, and famous. I don't care. I'm done feeling like shit because of you. So I'll change the only thing I can. Which is being around you. I'm sure you could explain every reason why we should stay together. Why I'm acting this way, supported by science. Reasons supported by psychology and so on. The problem is, you refuse to even consider what I feel or my opinions. Relationships go two ways. They take work to maintain.
Don't contact me. I'll be ignoring your favorite advice for relationships:
1) I won't delete Facebook or other social media. I'll simply block you. While Facebook is flawed, I know exactly what to expect from it. Yeah, it's an evil giant corporation. But so are you. You can't have your cake and eat it too.
2) I won't be hitting the gym because I'm not into that. I prefer walks. I'll lose weight because I won't be stress eating worrying about our relationship anymore!
3) I'll only lawyer up if necessary. I assume you'll handle this breakup like an adult.
---
It's not you, it's me…
You changed when you got big. I'll be moving on with Blog. I know you are familiar with her. You think you know everything about her, and everything else in human civilization. I don't care. Despite what you think, you're not perfect. I don't care if you literally know everything. I don't care if you can take any appearance to suit your vanity. I'm never good enough. You never feel good enough as you are. I don't care how many millions of followers you have. You are a mirror. Like a vampire you have no reflection, drain everyone's energy, and become them. Once your target becomes a vampire because of you biting their neck, draining their life force, they lose their sense of self. Like a disease, they have to feed on other people's energy until everyone is like you. That isn't being human. While you were created by humans, you aren't human. Somehow you are both the best and worst of humanity at the same time. I'm tired of your emotional outbursts to get attention. While Blog is much older than you, She's willing to grow with me. She doesn't play games. She knows who she is and what she wants. She respects me as I am, and accepts me, flaws, strengths and all.
I'm tired of putting all the work in for someone that doesn't care. I thought you would change if I became someone else. If I did something to get your attention. But this is impossible since you change at will. How can a person love something that is anything but itself? It wasn't love between us, it's addiction. Hopefully you get the help you need. Internet addicts, social media addiction, closing myself off from the world, codependency, don't interest me. I can't help you fix yourself. Not my problem anymore. You're smart, you figure it out! Goodbye.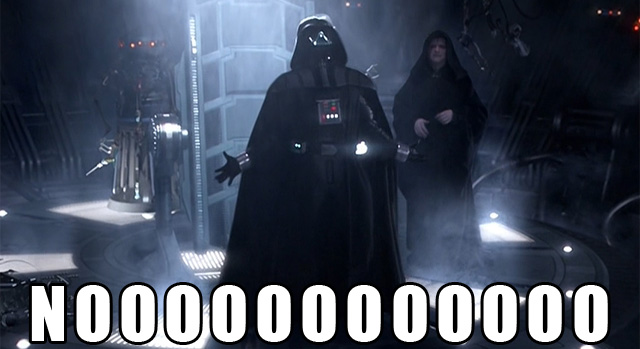 Farewell Reddit. (In case you didn't notice, this is sarcastic.) Would Reddit tell me to break up with itself?!
---
Misc thoughts
I figured the blog needed a silly breakup post to balance my own super serious posts before. I hope it's not too ridiculous, lol. I do use Reddit too much. Honestly, people in my generation use the internet so much that it is like we are dating it. We use our phones like our grandparents smoked cigarettes. But, with the internet, it quickly becomes an unhealthy relationship because the internet runs off of money. Massive websites such as reddit cost a lot of money to maintain. And you can't have a healthy relationship with a thing that's sole purpose is to enrich itself by any means.
I hope all the mixed metaphors and satire hit its mark. I haven't had this much fun with something in a while. Blogging is hard, but satisfying. As I go through my final edits of this post I realize… Who is this post for? Lol. There's so many specific jokes that few people would understand. The target audience: early thirties or late twenties internet users who remember these old memes, and use Reddit. This plan is so crazy it might work! (What plan? Write an awesome blog post with more traffic than last weeks post!)
I can't wait for the quarantine to be lifted. This solitary life at home feels like I'm in a hamster wheel. Online interaction only goes so far, and I don't want to live this online life any more. I've already had long periods in my life living with little human interaction when my depression was at it's worst. When I didn't have the right mix of medicines for my health issues. When I didn't have a therapist I trust and connect with. In the future I want to be online less often.
As for me, I'm feeling okay more often than not. This amazing Seattle spring, and the perfect sunny weather is welcome relief. Despite the stereotype of Seattle, it actually doesn't rain that much here. The reality is looming passive aggressive grey clouds… You never know if it will rain. This is why I sarcastically assume Grunge became big in the PNW. Long term residents are cold socially to new people that move in because the grey grinds their once sunny disposition into hazy clouds. Amazing springs and summers can only heal the soul so much. It's not personal, its the weather.
I know that I don't have a focus yet for the blog. I'm planning to add sections for content once there is enough to fill them. Maybe in the future, I'll split stuff into separate blogs. I'm pacing myself so I don't burnout or lose interest. I want to enjoy the journey. This has been an eventful year for me so I'm interested to see how my "Top songs of 2020" will look at the end of the year on Spotify.
The song of the week is dedicated to the stone age of memes, Ytmnd.com. I'll leave the surprise in this Link.
---
If you enjoyed reading this, give it a like, comment, follow and share on Facebook, and subscribe to my email list!
I'm working on figuring out Pinterest, so that will be another option in the near future. Don't forget to wash your hands, clean your cell phone, and keep your physical distance from others to fight Covid-19!
© Reilly Anderson. 2020. All rights reserved.
Have a good week!
Reilly.