I had an Auto-correct moment in October.
I meant to write this post earlier, but life got in the way.
For about a year plus, my mother and I have walked my cat Coconut, or Coco for short. We take turns taking her outside of the house on a leash. She is the only cat I have walked out with a leash. Every cat I've had in life has been an indoor-outdoor cat. Every cat I have had has been The King/Queen cat of the neighborhood dominating other cats. Coco is only the second cat to jump out the front window to escape.
Songs of the post: Stray Cat Strut by Stray Cats, Jolene by Dolly Parton, Jump by Van Halen.
Coco's Catwalks.
I chose to walk Coco on a leash outside because I didn't want her to become comfortable with being an outdoor cat. This conflicts with a long goal I've had to move out.
I haven't moved out because what could go wrong did. I'm so close. The only left as obstacle is my physical health. (Well, my physical health AND finding an affordable place to live on my own without roommates.)
Living with Long Covid is a drag. Some days I feel awful. I have to remind myself that the good days outn umber the bad. The unpredictability sucks. It sucks having a barely understood chronic illness. I have to remember that I am slowly recovering.
One advantage of living with My mother is that she has helped to walk Coco too… I'm usually wiped out after work because of this chronic illness. Well, and laziness.🤦 My job isn't physically taxing most days, so it's not why I'm so tired when I get home. I'm getting better about making time to walk Coco.
Coco wants to go outside immediately when we arrive home from work. Natural for a 2-year-old Siamese cat. Well, maybe. I need to explain some background.
The original plan was to have her be an indoor cat. I didn't then, and I don't want her to be comfortable with this area, then have her be an inside cat at a place I move to. Coco enjoys being outside. I like going out with her on our zen cat-walks.
I used to come home from work and smoke weed outside to unwind. I don't smoke at all anymore.
I changed my mind about letting her outside because I felt terrible seeing her inside, wanting to be closer than the window, watching me on the back deck. Coco is a talkative, social cat to those she knows and is comfortable with.
Coco would hang out on the kitchen windowsill and watch. Over time we trained her not to explore the kitchen counters while we were outside.
I decided on a compromise which was to take her out on a leash.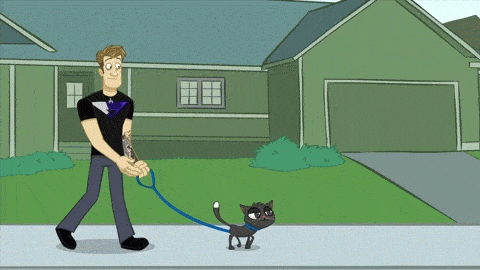 Over time, Coco has become more vocal about wanting to go outside. A meow/yowl that sounds like "Out." She has become more clever in her escape attempts. She was trying to wiggle by whenever one of us came through the doors to the house. I have to play man-to-cat defense with her as a basketball player would.
Unlike dogs, it's not guaranteed that taking cats out on a walk on a leash will work. Cats are independent creatures and can decide one day that they won't allow me to walk them on a leash.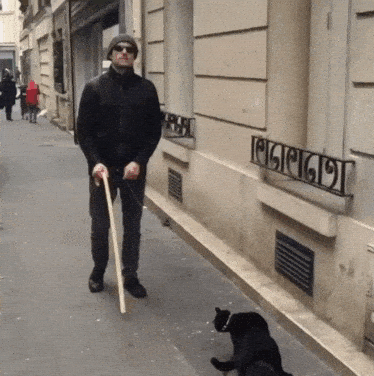 As Coco has grown up, she has become much more intelligent and figured out ways to escape the leash while outside. She has figured out how to climb up places none of our other cats has climbed up on. She has explored every inch of the inside of the house. Coco has become more assertive about wanting to go outside more, even when she has already been outside for a walk for the day.
For context for this story, I need to talk about the only other time a cat escaped our house from the front window.
---
The Orange and White cat Saga, & a brief history of our cats.
About five to six years ago, a white and orange cat with a collar showed up regularly at our back door. I assume it was a neighbor's cat because it had a collar with a name on it… Which I have since forgotten. This cat was affectionate, and my g,guess is that it lived nearby and explored the neighborhood while expanding its territory as cats do. This cat was smart enough to show up whenever my cats at the time, Lucy and Flip were not nearby. Lucy was in her prime at age 5/6, and Flip was about 12 and was fit enough to challenge Lucy as the ruler cat of the neighborhood.
King/Queen-Cat of the Neighborhood
Our block had one other cat who was dominant and lived in several different houses, a half-Siamese all-black cat buff as a bodybuilder cat named Oliver… However, Oliver was below Lucy and Flip in the hierarchy. Oliver was originally a kitten from one of our family friends to another family friend. Was part of our family's cat after he left our neighbor's house when they got a dog and moved residences along the block along with living outside in his younger days. Oliver was the only neighborhood cat that visited our family regularly, often to come inside and eat food, and all of us to pet him. Oliver, the bluffest cat you have ever seen, was a submissive baby to our family. My cat Flip would allow him to eat crunchy cat food but would complain if he saw Oliver in the kitchen. Oliver would usually leave if I was not there to stop Flip. Flip was the second generation of our cats to be dominant over Oliver after our cat Tip was already a couple years old before Oliver was born. Eventually, Tip got older, and Flip took over. Flip got older, and Lucy took over. Oliver respected the chain of command, was respectful if rebellious of Flip, and feared Lucy, who would assert dominance and chase Oliver away. Flip would sometimes assert dominance but would allow Oliver to come in if I was there.
To summarize, Oliver was the only cat who would visit, want to come inside, come to eat, rarely play if it was safe, and leave.
Cat flow chart:
Generation 1: Tip
Generation 2: Tip, Flip, Oliver part-time.
Generation 3: Tip, Flip, Lucy Oliver part-time.
Generation 4: Flip, Lucy, Oliver part-time.
Generation 5: Lucy, Coconut.
Our family would know our cats were the top because our neighbors would tell us, I digress; back to the main story.
Once upon a time, an Orange and White American Short-hair cat jumped out the window.
For this story, I will refer to this neighbor cat as Orangey instead of Orange and white neighbor cat. This story occurred 5-6 years ago at home during the summer.
Orangey began showing up more often at the back door, and would want pets and attention from me outside as he was a friendly cat.
One day, Orangey was looking in the back door window to look inside. I opened the door, and he cautiously looked in for other cats, then proceeded in. He sniffed around, snuck to the dry cat food bowl, and ate.
As I remember, I was cooking something at the time and focused on it.
Next thing I know, Lucy is yowling and puffed up in the kitchen staring at Orangey. Orangey runs downstairs, and Lucy dashes after him. I hear them downstairs yowling as cats do in a fight for territory. I text mom what's going on, and we meet in the basement, where we find both cats on a storage rack with boxes of stuff. Orangey climbs to the top and to the window to shield himself. Lucy is about a foot away on a box growling. I pick up the box with Lucy on it, put it on the floor, and carefully climb up on the drier to pick up Orangey. He allows me to pick him up, and my mom watches Lucy. I bring him to the downstairs door, and Lucy dashes towards him again. The chase is on.
I run after the cats, hoping to somehow make it upstairs to open the back door to allow Orangey to escape. I don't make it. Lucy chases Orangey around the kitchen, Flip sees this and follows. I see Orangey make a beeline to the living room.
The window is wide open since it's summer. Orangey dashes to it, and I follow.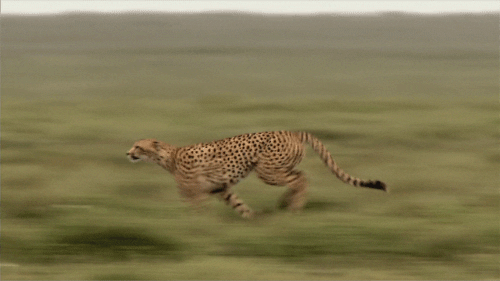 I make it before seeing him dash across the living room to the window and jump out to safety.
Lucy stops at the window and sees Orangey land safely on the garden strip below. Orangey pauses to clean himself and wanders off. I've never seen a cat make a jump like this before or after. Lucy has a look of utter satisfaction. I never see Orangey again.
This brings us to October 2022, when Coco managed to escape outside.
Figuring out the Great Escape
I did not witness Coco escaping. I couldn't find her around the house when this event happened, despite searching everywhere and calling her name. The window was open, as shown in the picture above. Coco enjoys sitting in the window and peering outside. It's a way to calm her down when she wants to be outside, but she either has had a long walk outside, and/or we are busy doing something else. To this point, it had not been an issue. Keeping the window open like this has been a thing we have done for our cats when it's warm.
Coco would see this from her point of view, sitting at the window. This is about 10 feet to the driveway and about 6 feet to the edge of the concrete wall shown here. Even if she were to jump, it would be difficult with all of the plants in the garden growing at this time. I estimate that it would be about 8 feet to the spot in the center of the photo beneath the mint plants at the top of the concrete wall, above the rusted frame of a chair. Missing this jump would be dangerous and likely cause severe harm to a small cat such as Coco.
While a cat can make this jump at full speed, as I described earlier, I suspect that Coco was savvier about her jump. This is the cat that figured out how to climb up to my bed as a 6-week-old kitten to sleep on me on the first day I adopted her. This is the same cat that can open unlocked exterior doors by clawing and pulling at the corners.
However, she did escape; it's an unsolved mystery.
---
The moment of truth, the Auto Corrected Text:
So that's the story of a cat jumping out of a window to go outside.
Thanks for reading! If you enjoyed this or have a pet escape story, share it below in the comments! If you enjoy this blog, be sure to subscribe below! You can find more posts about cats below, or in the archives.
---
Copyright Reilly Anderson 2022.